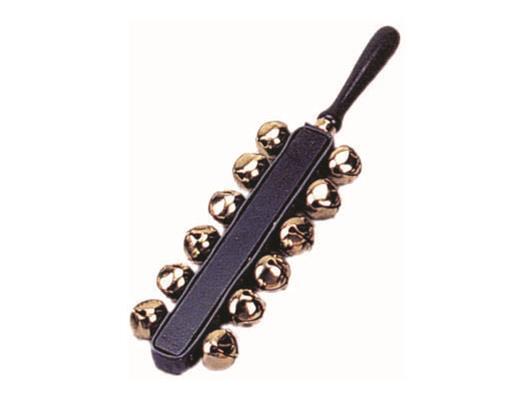 12 Sleigh Bells Handheld on Wooden Handle
The AMS ED142 Sleigh Bells feature a single row of 12 large sleigh bells connected to a ergonomically shaped wooden handle. These mellow, warn sounding sleigh bells are a must have percussion instrument in any school classroom, school or professional band and for all percussionists.  
Orders typically take 1-3 business days to process and ship. When items are out of stock, they will be dispatched no more than 10 days after ordering. For urgent orders please contact us first to confirm stock availability.