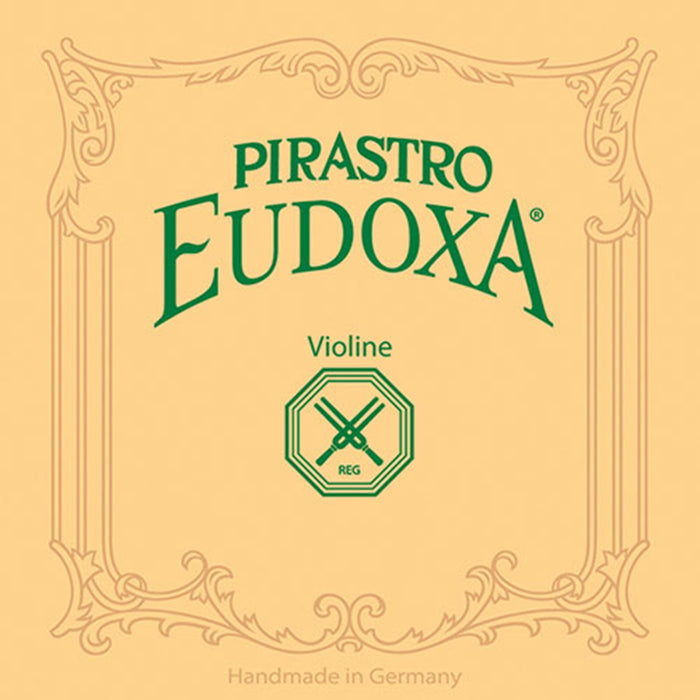 Pirastro Eudoxa Violin 4/4 Gut String Set
Features:
The sheep gut core of our Eudoxa strings is manufactured, wound and polished in the traditional way, by hand.
Well-balanced warm tone with a great diversity of sounds
Low string tension and a comfortable left hand feeling
Ideal for orchestra, chamber music and studio takes
Altering the gauge by 1/4 PM changes the tension by 3%
E1 steel/aluminium wound, loop end, A2 & D3 gut, aluminium wound and G4 gut, silver wound.
Orders typically take 1-3 business days to process and ship. When items are out of stock, they will be dispatched no more than 10 days after ordering. For urgent orders please contact us first to confirm stock availability.