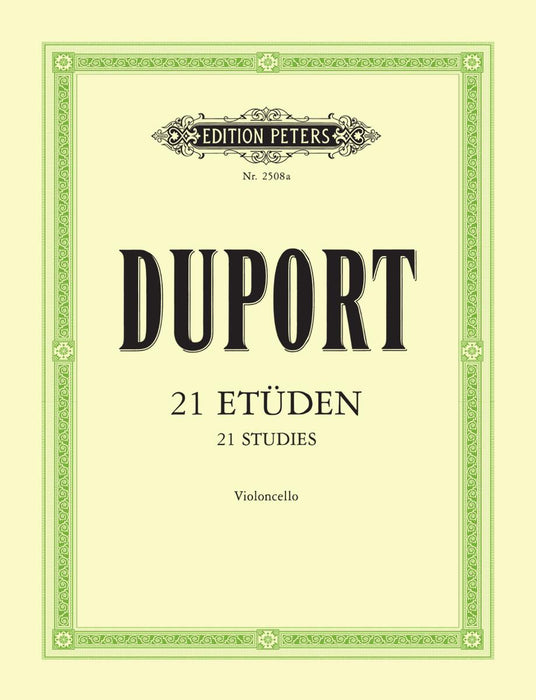 Duport - 21 Studies for Cello Edition Peters
21 Studies for cello (Études pour violoncello) by Jean-Louis Duport (1749-1819), are a staple of cello pedagogical repertoire. Despite being over 200 years old, these études are still relevant to cellists today.
Orders typically take 1-3 business days to process and ship. When items are out of stock, they will be dispatched no more than 10 days after ordering. For urgent orders please contact us first to confirm stock availability.