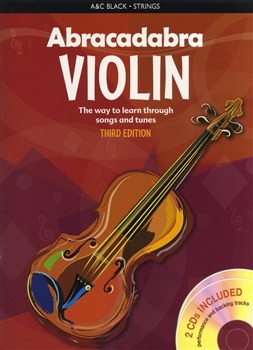 Abracadabra Violin Book 1 with 2 CDs 3rd Edition
A step by step simple book for youngsters to begin with. The CD helps with what the music should sound like. The book teaches a bit of theory and contains over 100 songs and tunes.
The book includes lessons in rhythm, and the progression is unhurried and steady with lots of pieces to consolidate base skills like steady long bows, and moving between strings. Great for developing basic technique and music reading skills.
Includes 2 CDs.