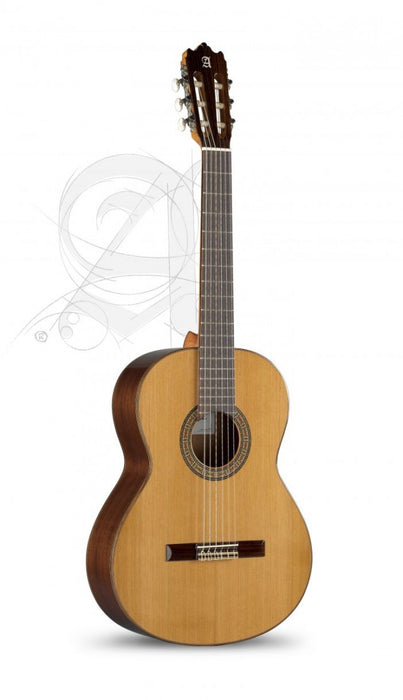 Alhambra 3C Solid Red Cedar Top Classical Guitar
As a student guitar, with the 3 C model, you can see a further step in terms of performance compared to models 1 C and 2 C.
The Alhambra guitar 3C model is a beautiful guitar. Made by hand and taking care of all the details, it means one more step in the student line, a robust instrument, versatile and with a wonderful tone.
With a soft sound and a very good quality finish, it is a great choice to work the technique, a safe choice to start in the study of the guitar.
The 3 C model is available with cedar or spruce top, always solid and made with selected woods.
Regarding the saddle and the nut, melamine has been used, a synthetic material which is highly transmissive of sound and contributes to a defined and rounded sound.
Features:
TOP:

 Solid Red Cedar or solid German spruce

SIDES & BACK:

 Mahogany

NECK:

 Mahogany

FINGERBOARD:

 Indian Rosewood

MACHINE HEADS:

 Nickel Plated

SIZES:

 (1/2), Cadete (3/4) and Señorita (7/8)