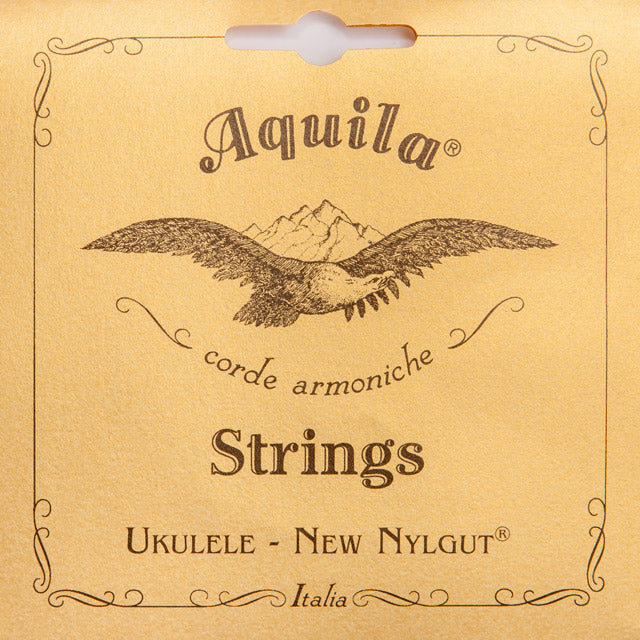 Aquila Nylgut Soprano Ukulele String Set Regular Tuning GCEA
Soprano High G String Aquila Ukulele Strings.Tuning GCEA.
The New Nylgut® assures:
Better sound similar to the genuine gut strings;
A more accurate fret-intonation due to the well gauged material;
A very stable intonation under moisture changes.
Colour: white
Fitting a quality set of Ukulele Strings handmade in Italy by Aquila Corde Armoniche is still the easiest and cheapest way to improve your ukulele's tone and playability.