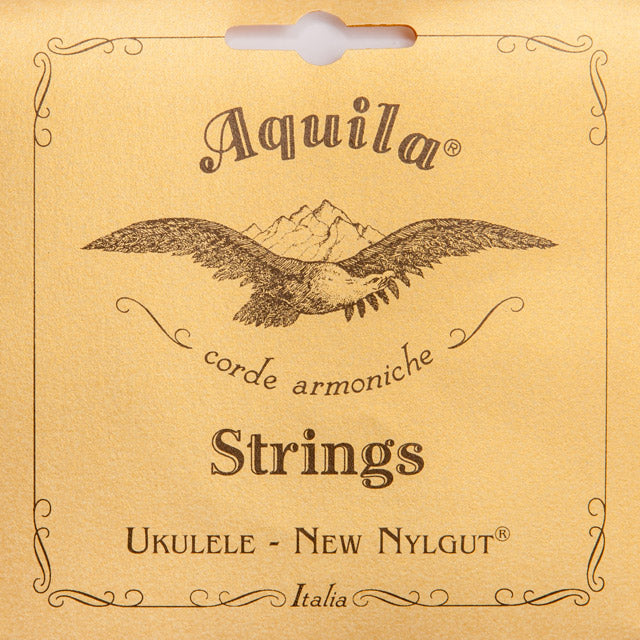 Aquila Nylgut Tenor Ukulele String Set Regular
Aquila strings are one of the most popular brands of ukulele strings around, if not the most popular.

They are made in Italy of their own, special Nylgut material. Nylgut is a synthetic material that is intended to combine the best qualities of nylon and gut strings. The strings are easy to play and have a warm tone to them.
Our sets are made using innovative materials, discovered and perfected in our laboratory after a long period of research and after being thoroughly tested, thus giving rise to a new synthetic product of high technology.
Orders typically take 1-3 business days to process and ship. Please note that not all items are held in stock at Crescendo Music's retail store. When items are out of stock, they will be dispatched no more than 10 days after ordering. For urgent orders please contact us first to confirm stock availability.