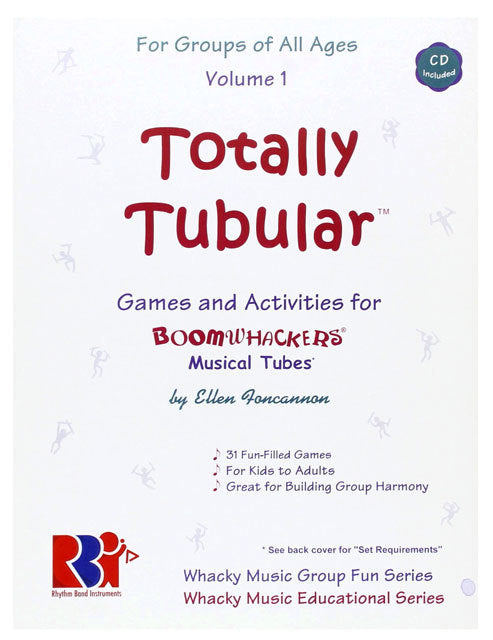 Boomwhackers "Totally Tubular" Book/CD
Educational Resources & Learning Materials
Volume 1 
Go Totally Tubular with this wonderfully innovative teaching and group-activity aid. Jam-packed with 31 fun-filled games using Boomwhackers Musical Tubes. Play "The Joust" & run "The Gauntlet." Incorporates music, drama and movement. Includes CD and Transformer game card templates. Any age.
Volume 2 
More fun music, rhythm & P.E. activities for groups using Boomwhackers Tubes. Games are competitive, cooperative or just for fun. Tempo and harmony activities include Boomie Sticks and a Whacky rhythm party "menu." CD songs and rhythm tracks can be used in a variety of ways. Any age.
Orders typically take 1-3 business days to process and ship. Please note that not all items are held in stock at Crescendo Music's retail store. When items are out of stock, they will be dispatched no more than 10 days after ordering. For urgent orders please contact us first to confirm stock availability.