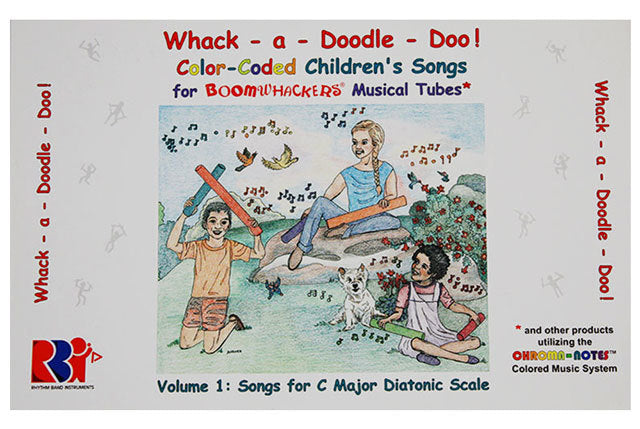 Boomwhackers "Whack A Doodle Doo" Book Only
Educational Resources & Learning Materials
AContains 19 familiar children's songs and one original song. The musical notes are coloured to match the Tubes, and the book is designed for the standard C Major Diatonic Set, our most popular.

It is also included in the Boomophone™ XTS Whack Pack and is the perfect companion for playing music with the XyloTote™ Tube Holder.
Orders typically take 1-3 business days to process and ship. Please note that not all items are held in stock at Crescendo Music's retail store. When items are out of stock, they will be dispatched no more than 10 days after ordering. For urgent orders please contact us first to confirm stock availability.