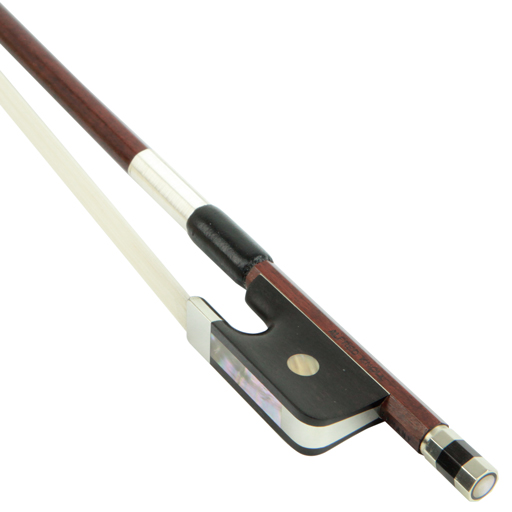 Alfred Knoll Nickel Mounted Pernambuco Cello Bow
This cello bow was made in the Knoll workshop in 2019. The Knoll workshop was established in 1932 with Alfred Knoll (1909-1980). Alfred's son Harmut was born in 1937 and he successfully completed his master's craftsman exam in 1965. In 1968 Harmut had a son Gerald & in 1977 Harmut took over the Knoll workshop. Gerald took his master's craftsman exam in 1998 & in 2003 he took over the workshop. The Knoll workshop produce a large range of bows from an advanced student standard to that of a professional soloist.
This cello bow is stamped 'ALFRED KNOLL' & is made from pernambucco. The stick has been rounded & has silver lapping. This bow is nickel-silver mounted & has an ebony frog with a mother of pearl eye. It has a silver ferrule & three-part button with two parts silver, one-part ebony.
This cello bow has a strong stick, is very well-balanced & has a good level of control. It produces a beautiful sound & has a fast response time. This bow would be suitable for an advancing musician.