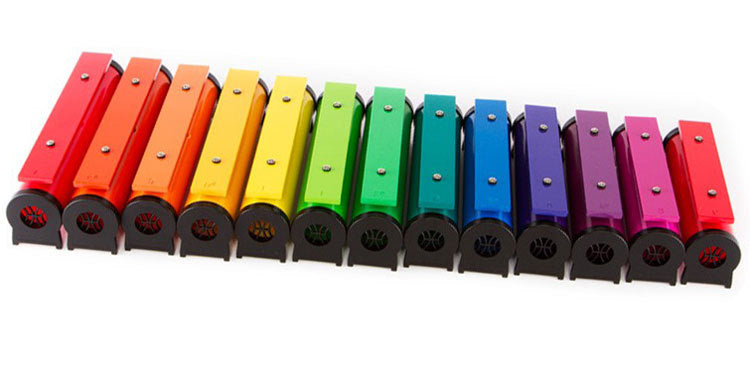 Chroma-Notes 13-Note Tube Resonator Bell Set
Includes 13-Mallets & Carrying Case
Chroma-Notes 13-note Resonator Bell Set contains the full chromatic range from C-c and shares the same colour template as the Boomwhackers tuned percussion tubes.
Line bells up to play solo, or separate them for use with small groups. Each bell is attached to a unique tube-shaped base for great resonance, sustain and a deep, rich sound. The set is flexible enough to be used in classrooms as an educational tool, or at home for the sheer fun of making music!
Comes in a convenient, durable carrying case and 6 pairs of mallets for multiple players. Age 3+.
Orders typically take 1-3 business days to process and ship. Please note that not all items are held in stock at Crescendo Music's retail store. When items are out of stock, they will be dispatched no more than 10 days after ordering. For urgent orders please contact us first to confirm stock availability.