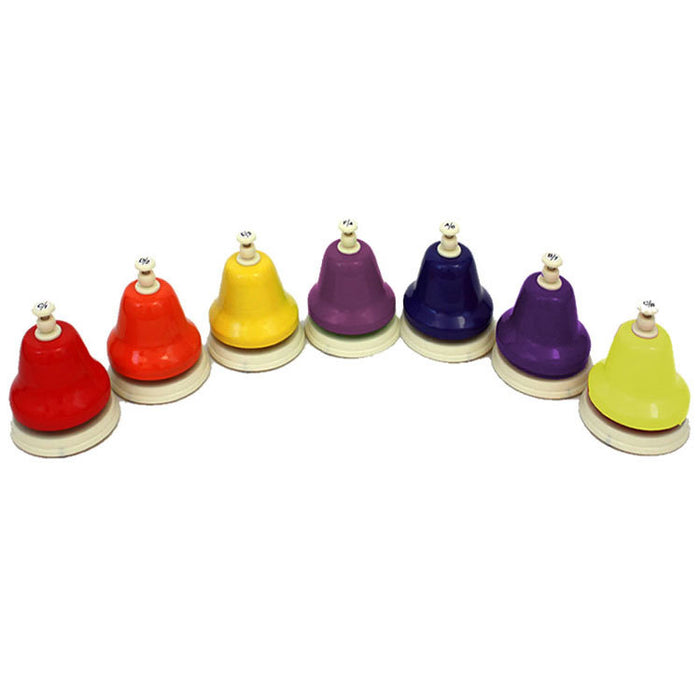 Chroma-Notes 7-Note Expansion Desk Bell Set
Manufactured to the highest standards, the top quality construction and accurate intonation make these bells the best value available.
The Chroma-Notes colours make it more fun to learn and play along with Boomwhackers! Each metal bell is marked with the proper note and number to help children learn the musical scale. The desk bells are struck on top for ease of use at any age or ability. This set gives you the extended range of a Low A to High E (Low A, A#, B, High C#, D, D#, E). Add this to the CNDBD and CNDBC (sold separately) to create a 20 deskbell set!
Features:
In Boomwhacker colours
Highest quality construction
Accurate intonation
Marked with note and number of musical scale
Strike on top of bell for ease of use at any age
Set includes 7 bells
Low A A# and B
High C# D D# and E
Orders typically take 1-3 business days to process and ship. Please note that not all items are held in stock at Crescendo Music's retail store. When items are out of stock, they will be dispatched no more than 10 days after ordering. For urgent orders please contact us first to confirm stock availability.