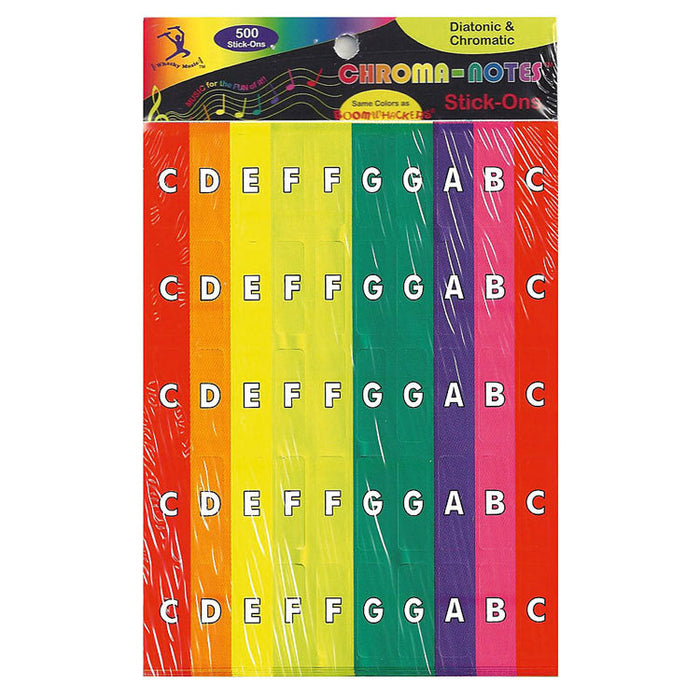 Chroma-Notes Diatonic & Chromatic Stick Ons
Same Colours as Boomwhackers!
These removable, reusable Chroma-Notes Stickers can be used to match any pitched instrument to the Boomwhacker/Chroma-Notes colours. There is no residue and does not affect the sound of the instrument.
Each package contains:
300 Diatonic with letters
300 Diatonic without letters
75 Chromatic with sharp/flat spelling
25 Chromatic without sharp/flat spelling
Features:
Match any instrument to the Chroma-Notes and Boomwhacker colours
Removable
Reusable
No residue
Does not affect sound
Orders typically take 1-3 business days to process and ship. Please note that not all items are held in stock at Crescendo Music's retail store. When items are out of stock, they will be dispatched no more than 10 days after ordering. For urgent orders please contact us first to confirm stock availability.