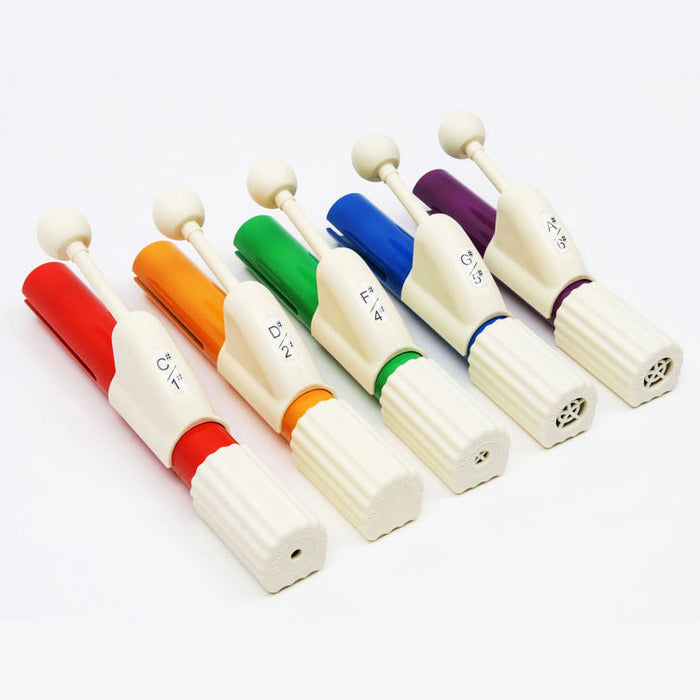 Chroma-Notes Student 5-Note Expansion Handchimes Set
A Great Alternative to Traditional Handbells!
New and innovative student handchime set in Chroma-Notes colours create a beautifully resonant sound while providing a unique alternative to traditional handbells.
With a rounded sound chamber and lightweight materials, these chimes are easy to hold and play for extended periods of time.
Set included 5 chimes, C#, D#, F#, G#, A#, in a portable, durable case.
Note: Add to CNC8 diatonic set
Orders typically take 1-3 business days to process and ship. Please note that not all items are held in stock at Crescendo Music's retail store. When items are out of stock, they will be dispatched no more than 10 days after ordering. For urgent orders please contact us first to confirm stock availability.