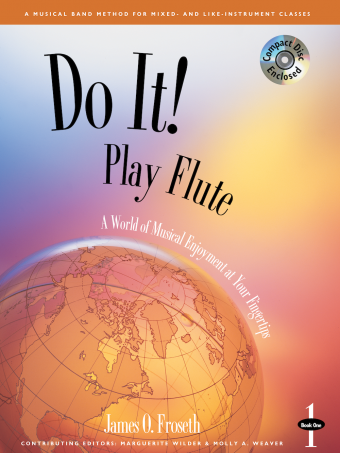 Do It! Play Flute Bk 1 Book/CD
With clear photographic models of embouchure, posture, instrument position, and hand position, and an artist-rendered CD of 'Listen and Play' tracks, this series has the potential to transform both your music making and your music teaching. For college and secondary instrument courses.
Orders typically take 1-3 business days to process and ship. When items are out of stock, they will be dispatched no more than 10 days after ordering. For urgent orders please contact us first to confirm stock availability.