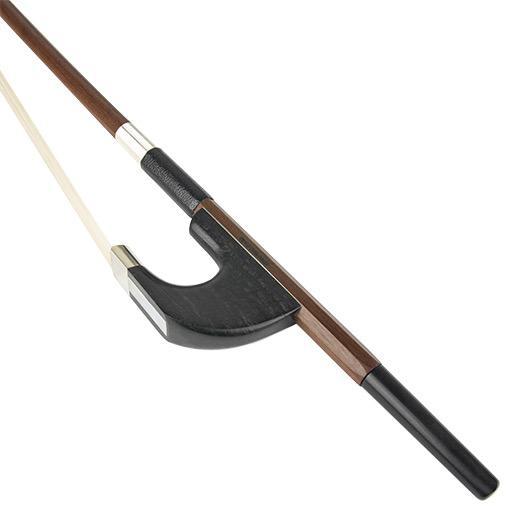 Double Bass Bow - Otto Jos Klier German Style
This double bass bow was made in the Klier workshop located in Bubenreuth, Germany. The Klier family has been making violins since 1887 with Johann Klier who set up his own workshop in Schönbach, Egerland. Johann passed away in 1918 & the workshop was passed to his eldest son, Otto Josef Klier. The Klier workshop have a wide range of products from good-quality student-intermediate options to more advanced instruments & bows. All instruments & bows are unique & of a very high standard, crafted by skilled makers with naturally aged timber.
This bass bow is stamped 'Otto Jos. Klier' & is made from brazilwood. The German-style ebony frog has a pearl slide and a silver ferrule. It has a strong stick that is beautifully balanced. It boasts excellent control throughout the length of the stick & a bright sound with good projection. This bow would be suitable for late-intermediate to advanced level players.