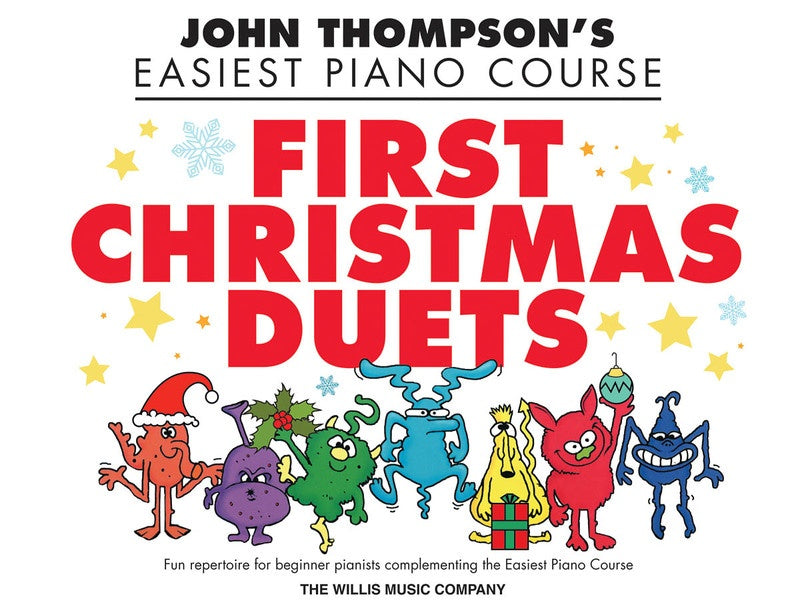 Easiest Piano Course : First Christmas Duets Piano Duet
Eight joyful Christmas tunes arranged as equal-level elementary piano duets.
Includes : Believe • C-H-R-I-S-T-M-A-S • Do You Hear What I Hear • Frosty the Snow Man • Here Comes Santa Claus (Right Down Santa Claus Lane) • I Saw Mommy Kissing Santa Claus • The Most Wonderful Day of the Year • Nuttin' for Christmas.
Orders typically take 1-3 business days to process and ship. When items are out of stock, they will be dispatched no more than 10 days after ordering. For urgent orders please contact us first to confirm stock availability.