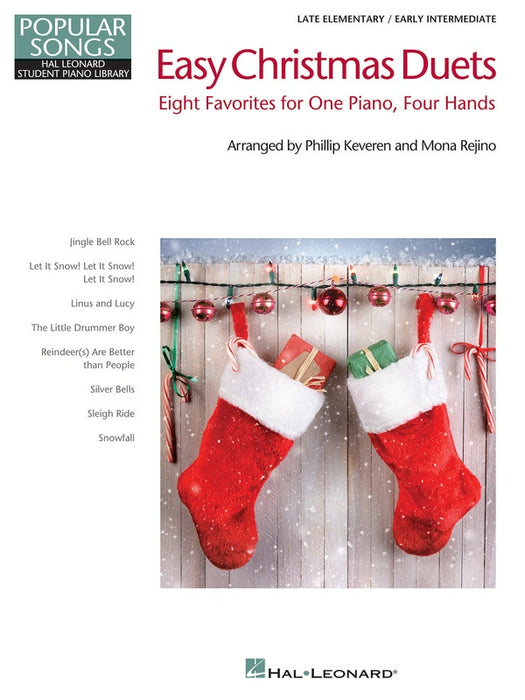 Easy Christmas Duets : Popular Songs Piano Duet
Eight wonderful duets perfect for the holidays! Composers Phillip Keveren and Mona Rejino each arranged four duets.
Titles: Jingle Bell Rock • Let It Snow! Let It Snow! Let It Snow! • Linus and Lucy • The Little Drummer Boy • Reindeers Are Better Than People • Silver Bells • Sleigh Ride • Snowfall.
Orders typically take 1-3 business days to process and ship. When items are out of stock, they will be dispatched no more than 10 days after ordering. For urgent orders please contact us first to confirm stock availability.