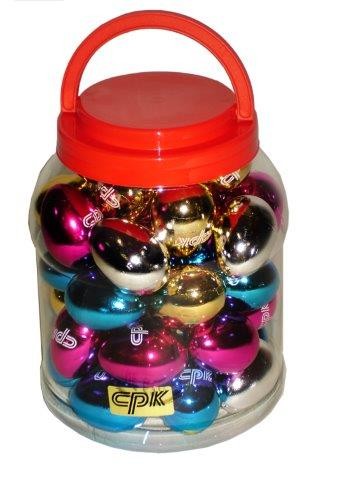 Egg Maracas Metallic (Assortment)
Shakers in the shape of eggs to introduce sound and rhythm. Anyone can join in and make music with these.
Assorted metallic coloured egg shaker - great way to introduce sound and rhythm. Fits into the palms of the smallest hands. Ideal addition to a group percussion collection. Its brilliant metallic colour makes your performance look even more attractive and fun!
Colour of the egg maraca sent may vary : Metallic Pink, Metallic Blue, Silver, Gold.
*Prices are for one individual egg shaker.