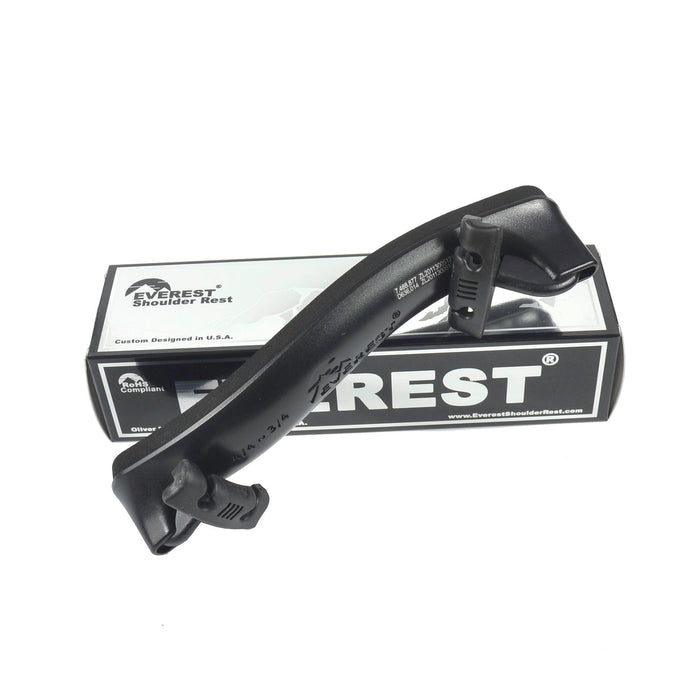 Everest Violin Shoulder Rest Foldable
Everest takes a step forward with a beautifully redesigned Foldable shoulder rest. With dimensions and fit identical to the popular Everest EC-4, Everest's designers took players' suggestions to heart by focusing on two areas.
First, the design of the bracket for the folding mechanism was both strengthened and simplified, resulting in an intuitive folding mechanism that takes less than one second to deploy and fold, and with no pinch!
Secondly, customers wanted more rigidity, so Everest redesigned the body to keep all the angles the same, but with a monocoque design. This new 3-D design is also much more aesthetically pleasing, with a sleek, elegant look. Fits 3/4-4/4 size violins.