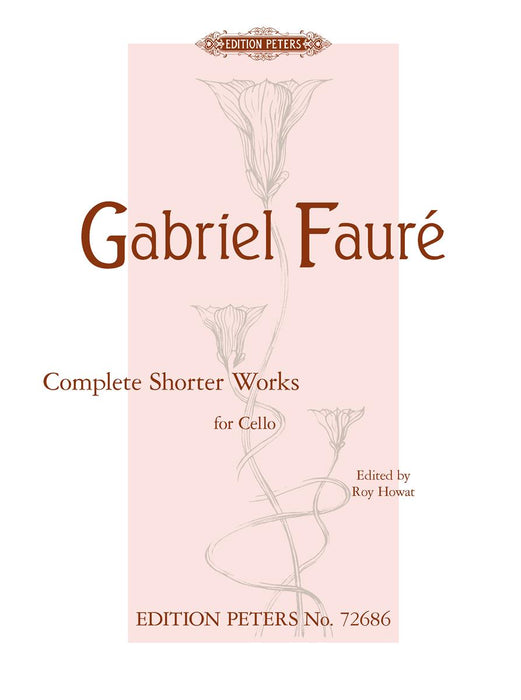 Faure Complete Shorter Works for Cello
This revised and expanded volume contains all Fauré's single-movement cello pieces, two of them published here for the first time.
Also included as an appendix is a little-known sight-reading etude for two cellos. Originally published as EP 7571: Anthology of Selected Pieces for Cello and Piano
Published by Edition Peters

Élégie Op.24
Pièce pour Violoncelle (Papillon) Op.77
Romance Op.69
Sicilienne Op.78
SérénadeOp.98
Andante, Berceuse Op.16
Morceau de lecture
Orders typically take 1-3 business days to process and ship. When items are out of stock, they will be dispatched no more than 10 days after ordering. For urgent orders please contact us first to confirm stock availability.