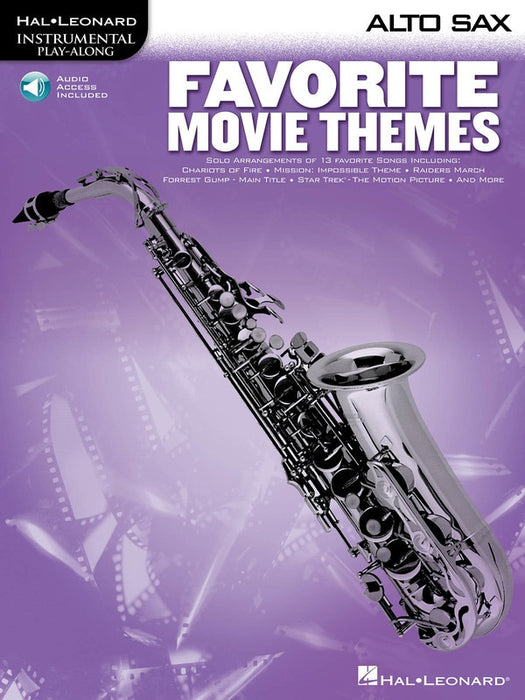 Favorite Movie Themes for Alto Saxophone w/ Audio Access
This book with online audio includes 13 themes from hit movies: Apollo 13 • Braveheart • Chariots of Fire • Dances with Wolves • E.T. • Jurassic Park • Mission: Impossible • Mr. Holland's Opus • Raiders of the Lost Ark • Forrest Gump • more. Backing tracks are accessed online using the unique code in each book.
Contents
An American Symphony
Back to the Future
Braveheart - Main Title
Chariots of Fire
Apollo 13
Theme from E.T. (The Extra-Terrestrial)
Forrest Gump - Main Title (Feather Theme)
The John Dunbar Theme
Theme from Jurassic Park
The Man from Snowy River (Main Title Theme)
Mission: Impossible Theme
Raiders March
Star Trek! the Motion Picture.