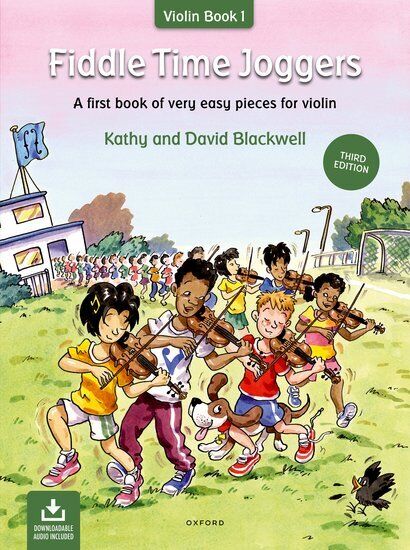 Fiddle Time Joggers Book with Audio
Easy pieces for violin with open string tunes to play for beginners. There are well-known tunes and original pieces from rock to calypso using simple slurs and a few dynamics.
Notice-boards introduce new notes and rhythms and there are easy duets to play. The book comes with audio, providing performances of all the pieces with accompaniments using piano and other instruments.