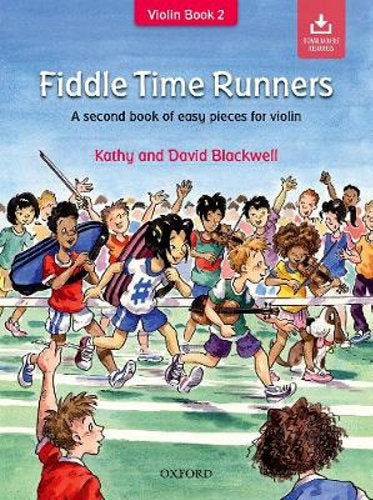 Fiddle Time Runners Book with Audio
Fiddle Time Runners is a second book of easy pieces for violin, following Fiddle Time Joggers. It includes traditional tunes and original pieces, plus plenty of duets. The audio provides performances of all the pieces to play along to. The violin is clear for the player to follow and play along to, and there are assorted percussion and bass and drumkit for the jazz numbers.
Uses finger patterns 0-12-3-4 and 0-1-2-34. The series is compatible with Viola Time.