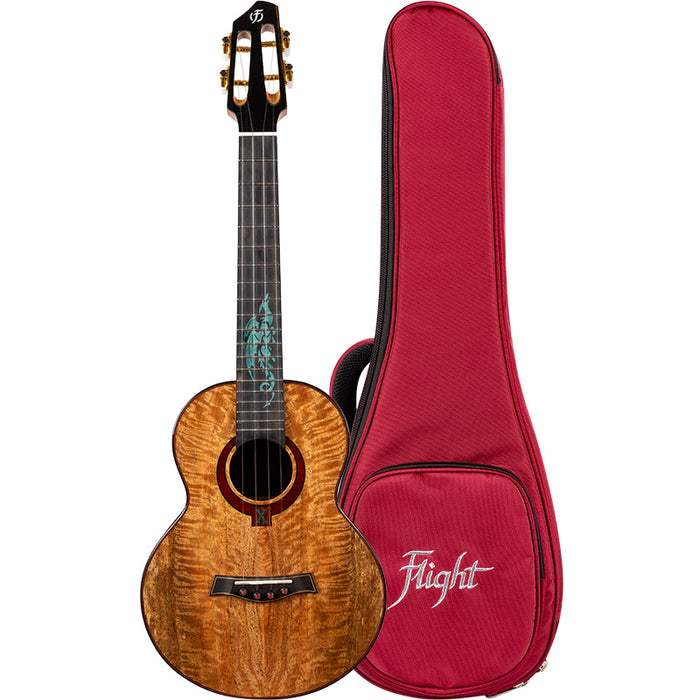 Flight Tenor Ukulele 10th Anniversary Mango Dragon
The Flight A10 MM Mango Dragon Tenor Ukulele will take your breath away.  Made from top grade mango, the centerpiece of the instrument is a turquoise dragon inlay on the fretboard.  The dragon is the symbol of Ljubljana, Slovenia, the home of Flight Ukulele.  The instrument also includes a redwood rosette with a Roman numeral "X" inlay for the 10th anniversary.  In addition to these features, the instrument also includes a special 10th anniversary headstock, black binding with a thin line of red purfling, a pin bridge, Brazilian fluorocarbon strings, and an updated deluxe gig bag.  Simply put, this ukulele is a stunner!
Flight Ukuleles is celebrating its tenth anniversary!  Flight has decided to celebrate its tenth anniversary by releasing four amazing tenor ukuleles.  While Flight is known for making high quality, affordably ukuleles, these anniversary models represent a new frontier for the company—solid wood ukuleles individually crafted by a master luthier, with a level of craftsmanship, playability, and sound rivaling the finest ukuleles on the planet.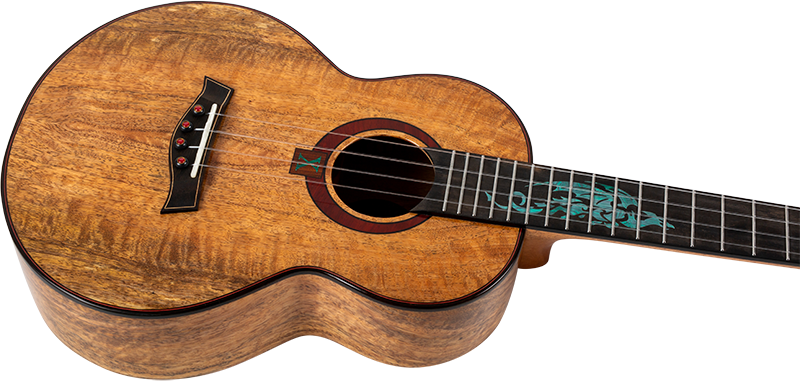 The A10 MM Mango Dragon Tenor Ukulele is made from solid mango, an increasingly popular tonewood that shares tonal qualities with koa, but with a brighter top end.  Each ukulele in our A10 series is handcrafted by a single master luthier.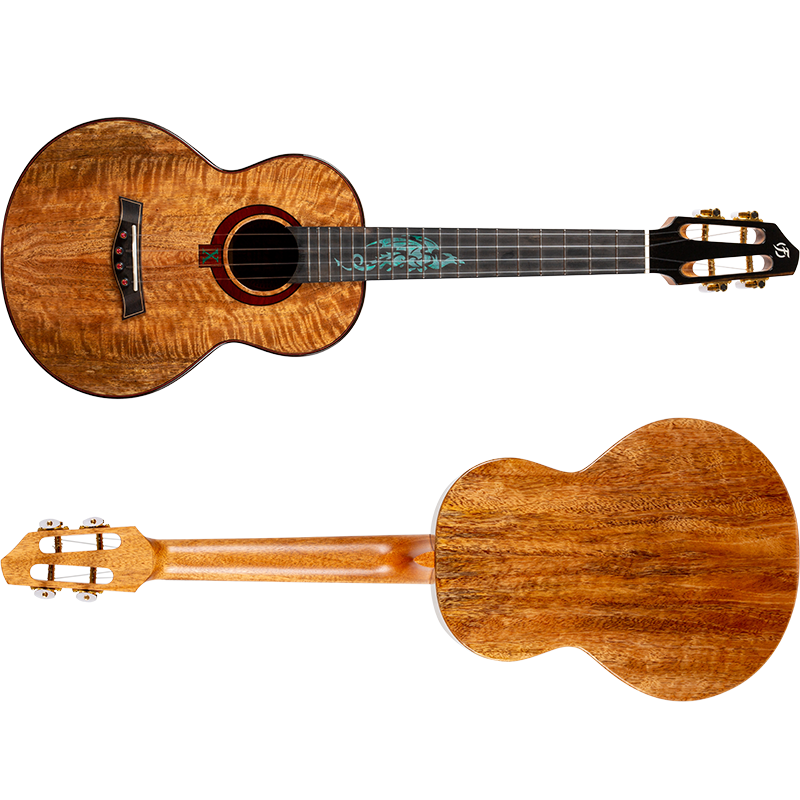 An enchanted neck and fingerboard
Mahogany neck & ebony fingerboard with dragon inlay
The neck of the Flight A10 MM Mango Dragon Tenor Ukulele is made of mahogany, so it is very stable and resistant to warping.The fretboard is made of ebony, which is thought to be the finest hardwood for a fingerboard. Ebony gives a clear, crisp attack and offers a slick and fast playing experience.  The centerpiece of the neck of the instrument is the dragon inlay, which is the symbol of Ljubljana, Slovenia, the home of Flight Ukulele.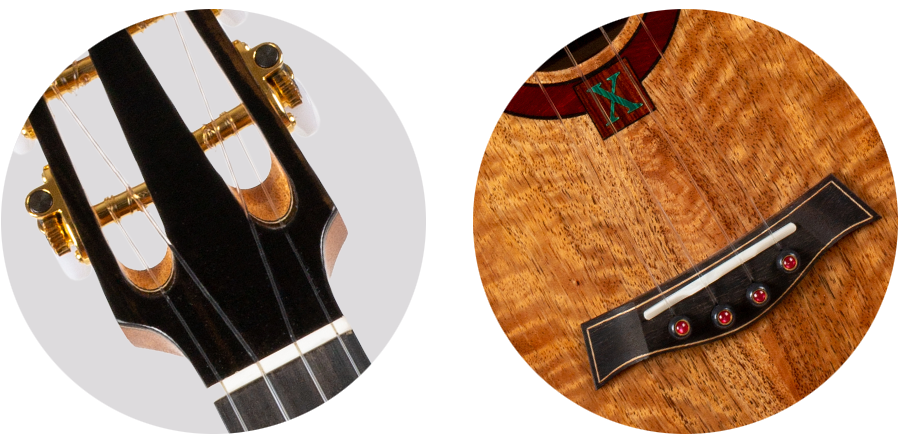 Pitch perfect
Bone compensated saddle and pin bridge
The A10 Series features an ebony bridge (matching the fretboard), as well as a real bone nut and a compensated saddle. Compensated saddles help to properly set the intonation of each string.  The A10 series uses a pin bridge system, which helps keep the strings properly aligned on the ukulele, as well as to create a break angle over the saddle that transfers vibrations efficiently to the soundboard of the ukulele.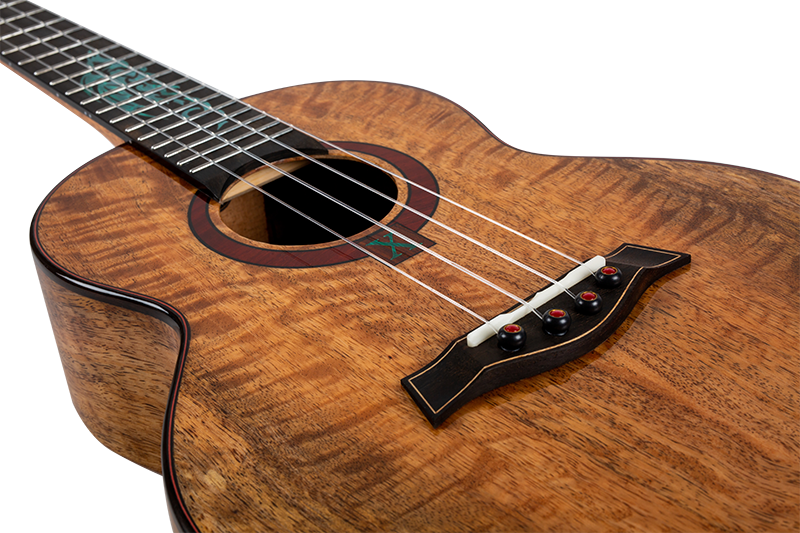 The appointments matter
Rosette, binding, and purfling
The A10 MM Mango Dragon Tenor Ukulele features a redwood rosette with a special Roman number "X" to represent the 10th anniversary.  In addition, the ukulele sports gorgeous black binding highlighted by a stripe of red purfling.  Gorgeous!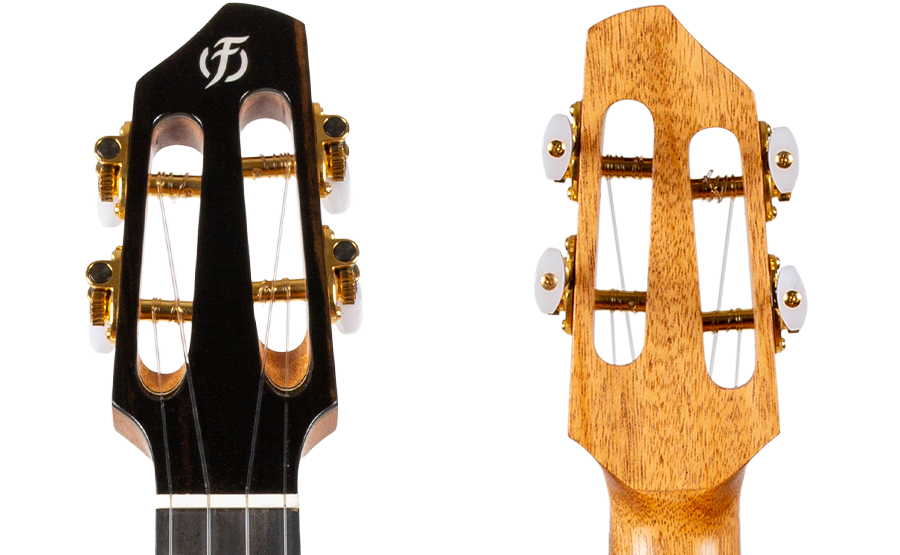 A twist on our headstock design
Special anniversary headstock
To celebrate our 10th anniversary, we wanted to feature ukuleles with a different headstock, so while the A10 models feature some similarity to our Royal Series, we have adapted the anniversary models with a special twist to make them unique and special.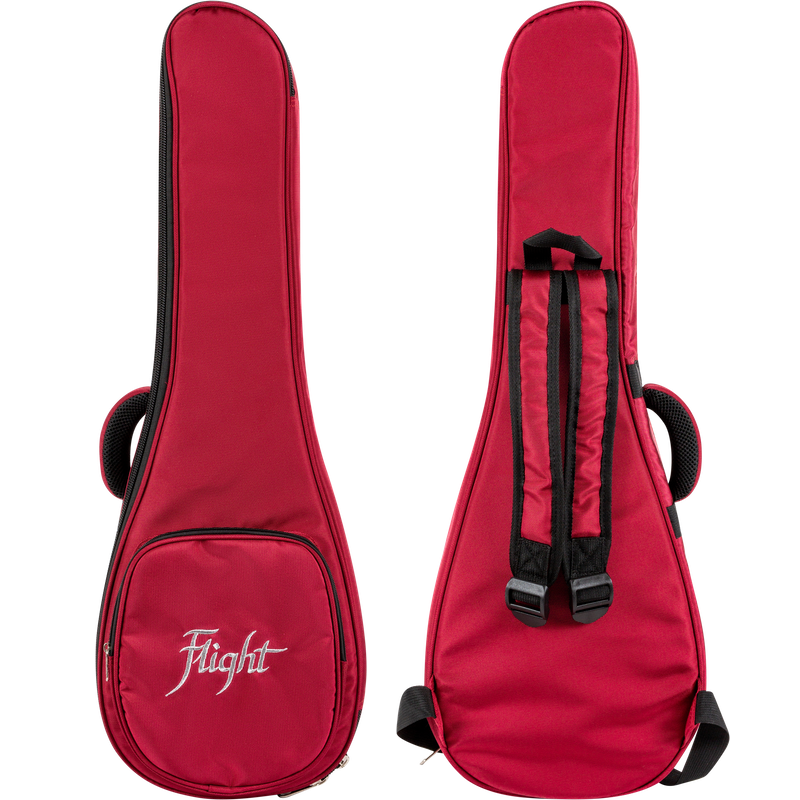 Incredible gig bag included
In addition to selling great ukuleles at incredible prices, Flight Ukulele is known for including a gig bag with every ukulele.  Our deluxe gig bag is one of the very best gig bags on the market.  For these special anniversary models, we have once again improved on our already-fantastic gig bag, with slight changes to match the design of the A10 series.
Body Shape: Tenor (19 frets – 14 to body)
Top: Solid Mango
Back & Side: Solid Mango
Bridge: Ebony
Bridge Style:

 

Pin Bridge
Strings:

 

Brazilian Fluorocarbon
Neck:

 

Mahogany
Fretboard: Ebony
Inlay:

 

Turquoise
Nut & Saddle:

 

Bone
Nut Width:

 

38mm
Premium Features: Top grade mango body, mahogany neck, ebony fretboard and bridge, turquoise dragon fretboard inlay, black binding, redwood rosette, unique slotted headstock, pin bridge system, compensated saddle, Brazilian fluorocarbon strings.
Includes a Flight Deluxe Gig Bag
Orders typically take 1-3 business days to process and ship. When items are out of stock, they will be dispatched no more than 10 days after ordering. For urgent orders please contact us first to confirm stock availability.