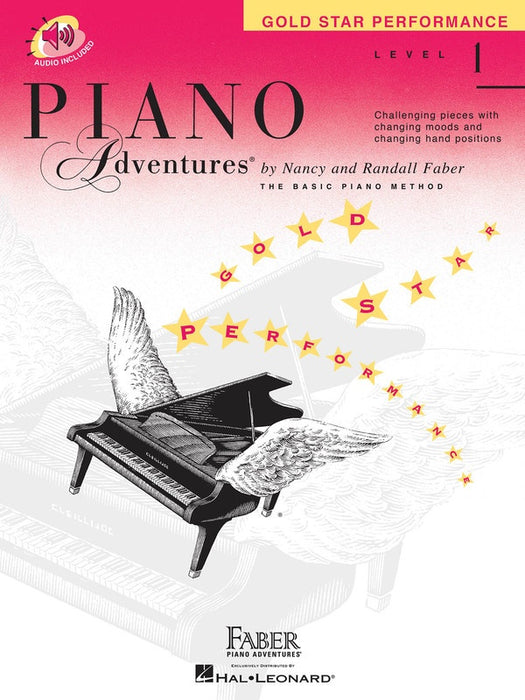 Gold Star Performance Book 1 by Faber Piano Adventures
Description
The second in a series, Gold Star Performance Level 1, is a challenging collection for the late-elementary pianist featuring changing moods, keys, and hand positions. Like the primer level book, this collection may be used as a "graduation book" to improve artistic, technical, and rhythmic skills before advancing to the next level. The long awaited addition to the Piano Adventures® series features songs and pieces like:
Bullfrog Blues
Monster's Midnight March 
Little Bunny Foo Foo
Mouses or Meese and more.
Includes online access to Gold Star Performance audio for both listening and play-along.
Orders typically take 1-3 business days to process and ship. When items are out of stock, they will be dispatched no more than 10 days after ordering. For urgent orders please contact us first to confirm stock availability.