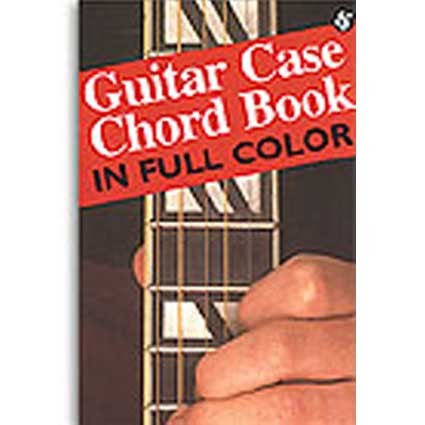 Guitar Case Chord Book in Full Colour
A guitar case chord reference book desgned to fit easily into your guitar case.
Each diagram has the finger positions within each chord colour-coded and there's a full colour photo to show you exactly how to position your fingers. Chords are all logically grouped by key, suitable for all standard tuned guitars. If you're playing a piece and need to know the fingering, you can instantly see all other related chords in the same key.