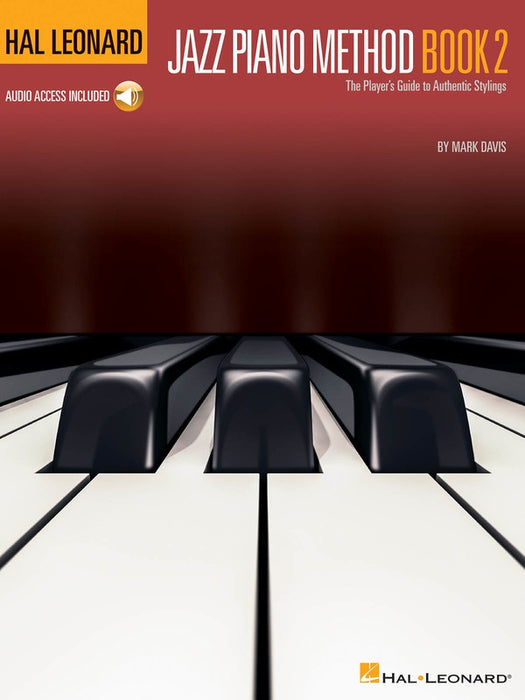 Hal Leonard Jazz Piano Method Book 2 with Audio Tracks
The Hal Leonard Jazz Piano Method Book 2 is a detailed, easy-to-use guide for anyone interested in furthering their jazz piano skills. There are many harmonic concepts, useful licks, and comping techniques for you to absorb.
The accompanying audio includes demonstrations of all the examples in the book. Includes: harmonic exercises; melodic vocabulary; chord progressions and substitutions; melodic minor scale theory; locked-hands style; drop-two voicings; stride; walking bass lines; Latin styles; modern sounds; and much more!
"This is a powerhouse of a book - a real 'owner's manual' for the jazz piano mind. Mark Davis presents the essential material in easily digestible packets, each buidling on the last, and as a whole building on the concepts from the first book. I'll be referring both beginning and intermediate students to this course." - Geoffrey Keezer, multiple Grammy®-nominated pianist.