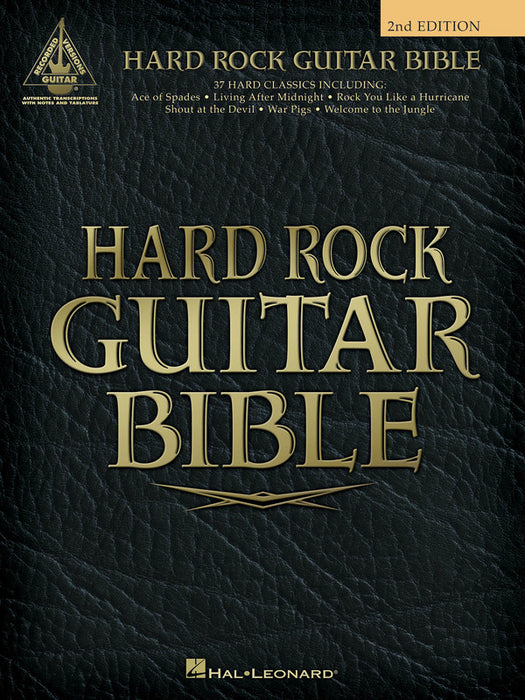 Hard Rock Guitar Bible Recorded Version
37 Hard Classics
Description
This second edition features 37 must-know rock classics,
Including:
Ace of Spades 
Ballroom Blitz 
Barracuda 
Cult of Personality 
18 and Life 
Empire
Eye of the Tiger 
Fight The Good Fight
Flying High Again
Hair of The Dog
Heartbreaker 
Highway Stars
Hot Blooded 
I'll See The Light Tonight
Living After Midnight 
More Human Than Human
Photograph 
Rebel Yell 
Rock Bottom 
Rock Me
Rock You like a Hurricane 
Round and Round
Run To The Hills
Runnin' with the Devil 
School's Out 
Seventeen
Shake Me
Shout at the Devil 
Shy Boy
Spoonman
Stone Cold Crazy
Wait
War Pigs (Interpolating Luke's Wall) 
We're Not Gonna Take It 
Welcome to the Jungle 
You Give Love a Bad Name 
Orders typically take 1-3 business days to process and ship. When items are out of stock, they will be dispatched no more than 10 days after ordering. For urgent orders please contact us first to confirm stock availability.