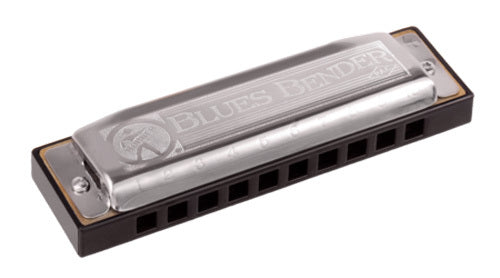 Hohner Enthusiast Series Blues Bender Harmonica
The Blues Bender features "Patented Acoustic Covers" (PAC) for greater volume and easy note bending with its airtight plastic comb and thicker reed plates for a consistent tone. It also comes with 30 days of Free Lessons from David Barrett's BluesHarmonica.com.
Available in the key of C, D, E, F, G, A, and Bb.
Features:
Patented Acoustic Covers for greater volume
Easier note bending due to an airtight plastic comb
Thicker reed plate for consistent tone
Longer lasting reeds
Orders typically take 1-3 business days to process and ship. Please note that not all items are held in stock at Crescendo Music's retail store. When items are out of stock, they will be dispatched no more than 10 days after ordering. For urgent orders please contact us first to confirm stock availability.