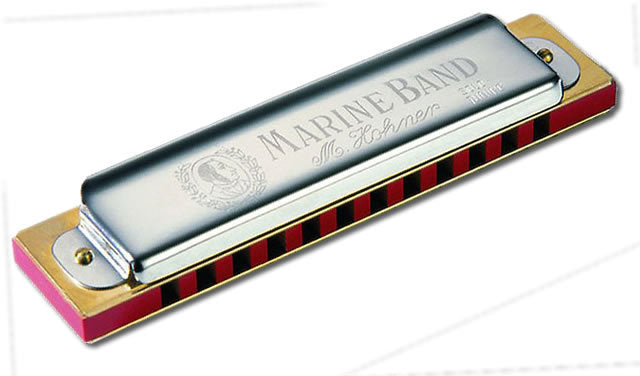 Hohner Marine Band 364/24 Soloist Harmonica in the Key of C
A Unique take on the Classic Marine Band!
The Hohner Marine Band Soloist 364/24 is a unique take on the Classic Marine Band.
It has Marine Band construction, including the stainless steel covers and the brass reed plates, but the similarities end there. The Marine Band Soloist 364/24 has been tuned quite differently. While the Classic is great for playing the blues, the Soloist 364/24 is much better for playing more melodic tunes.
If you have experience playing a chromatic, you'll notice that the tuning is similar, except that the Soloist 364/24 doesn't have a sharping lever. Nevertheless, it has a superb sound, and it's great for playing solo, as the name suggests, or for playing the melodies while someone else plays the harmonies on a different harp
Features
Solo tuning with 3 complete diatonic octaves
Pearwood comb
Stainless steel covers mounted with screws
24 Classic reeds / 12 channels
0.9 mm brass reed plates, mounted with nails
Available in C-major only
Made in Germany
Orders typically take 1-3 business days to process and ship. Please note that not all items are held in stock at Crescendo Music's retail store. When items are out of stock, they will be dispatched no more than 10 days after ordering. For urgent orders please contact us first to confirm stock availability.