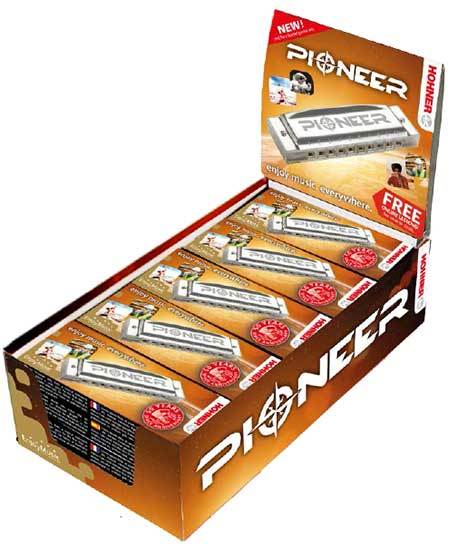 Hohner Pioneer Harps Counter Display Box of 10 in the Key of C
Be A Pioneer, Play Hohner!
Pioneer Retail Counter Display Box of 10 Harmonicas. Start a new way and be a pioneer! The HOHNER Pioneer is 10-hole diatonic harmonica in the key of C for the young enthusiast.
On December 16th 1965, a musical instrument was played in outer space for the first time - the HOHNER Little Lady. As this event demonstrates, HOHNER harmonicas are played literally everywhere. Be part of this world and enjoy music - everywhere.
Features:
Based on the Hohner Silverstar
Transparent body
C-major
30 days free lessons from David Barrett's Bluesharmonica.com
Orders typically take 1-3 business days to process and ship. Please note that not all items are held in stock at Crescendo Music's retail store. When items are out of stock, they will be dispatched no more than 10 days after ordering. For urgent orders please contact us first to confirm stock availability.