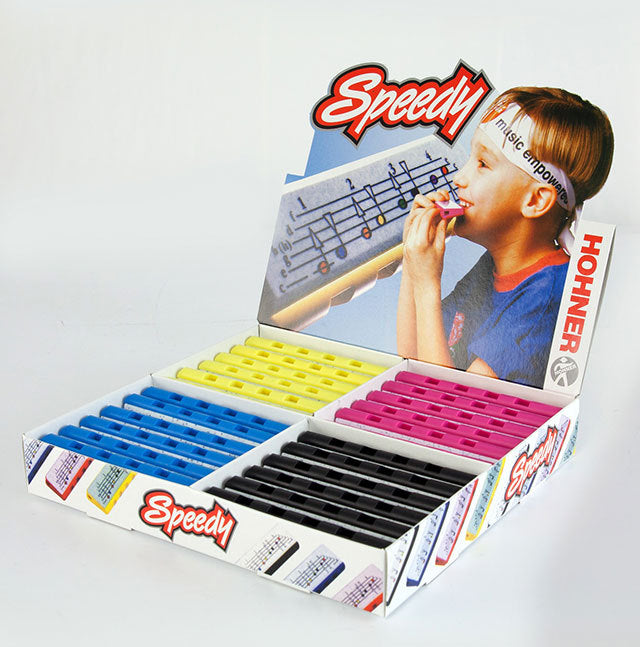 Hohner Speedy Harps Counter Display Box of 24 Asst Colours
Music Has Never Been Easier!
The Speedy Harp has four clearly separated channels with a range of one octave and is available in four different colours.
The robust construction makes it the ideal musical instrument for children of pre-school age.
Features:
Counter top POS display box of 24 Speedy Harps
Colours in box are 6 of each yellow, blue, black and pink.
Each Speedy Harp features...
0.9mm reed plate, 8 brass reeds
Plastic comb/cover assembly
One full diatonic octave in C-major
Orders typically take 1-3 business days to process and ship. Please note that not all items are held in stock at Crescendo Music's retail store. When items are out of stock, they will be dispatched no more than 10 days after ordering. For urgent orders please contact us first to confirm stock availability.