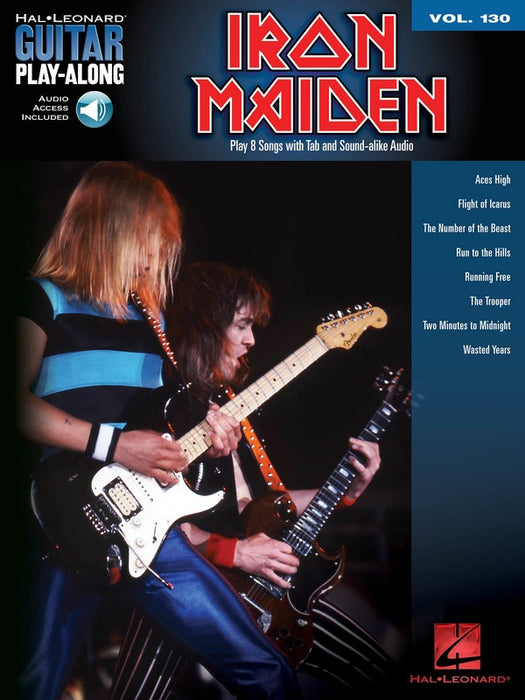 Iron Maiden Guitar Play-Along BK/OLA Vol 130
Guitar Play-Along Volume 130
Description
The Guitar Play-Along series will help you play your favorite songs quickly and easily! Just follow the tab, listen to the audio to hear how the guitar should sound, and then play along using the separate backing tracks. The melody and lyrics are also included in the book in case you want to sing, or to simply help you follow along. The online audio includes Playback+, a multi-functional audio player that allows you to slow down audio without changing pitch, set loop points, change keys and pan left or right.

8 songs:
Aces High •
Flight of Icarus •
The Number of the Beast •
Run to the Hills •
Running Free •
The Trooper •
Two Minutes to Midnight •
Wasted Years.
Orders typically take 1-3 business days to process and ship. When items are out of stock, they will be dispatched no more than 10 days after ordering. For urgent orders please contact us first to confirm stock availability.