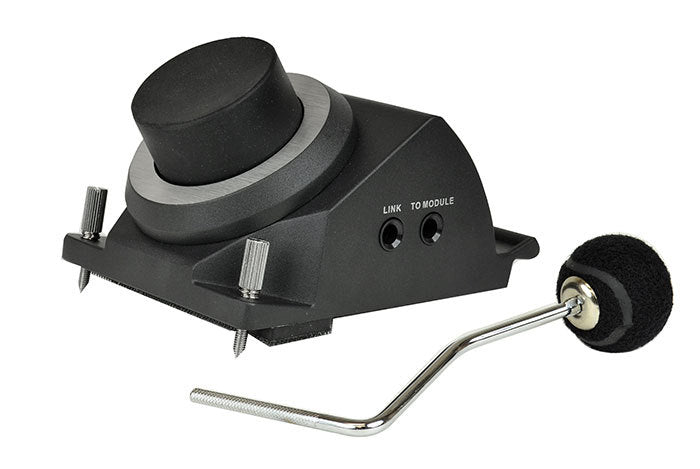 KAT Compact Bass Drum Trigger with Silent Strike Beater
Made to work with the KTMP1 Multipad
The KTKP1 "KICK PAD" compact kick trigger is specially made to work with the KAT KTMP1 Multipad via a bass drum pedal. The unit also works great with all common piezo input trigger interfaces and drum modules with a piezo trigger input. It extends the sound triggering capability of the KTMP1 by providing bass drum operation using this unit along with a standard bass drum pedal.
Features:
Compact design for easy portability
Designed to work with the KAT KTMP1 Multipad
Includes 1m cable
Velcro base for non-slip playing
Orders typically take 1-3 business days to process and ship. Please note that not all items are held in stock at Crescendo Music's retail store. When items are out of stock, they will be dispatched no more than 10 days after ordering. For urgent orders please contact us first to confirm stock availability.