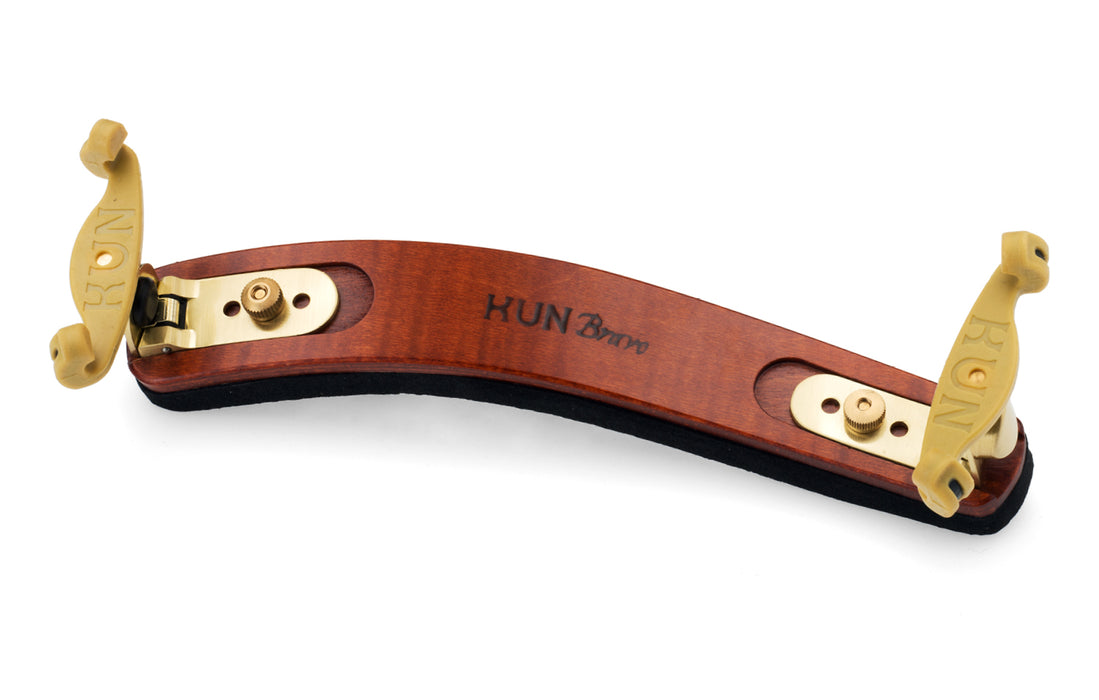 KUN Viola Shoulder Rest Bravo Maple with Bag
Kun "Bravo" was developed to meet customer demand for a wooden rest from Kun, the Bravo is the luxury reward for all accomplished violists. Curly flame maple base and polished brass parts make this a wonderful presentation gift.
Features
Base is made from bent hardwood laminates oriented to provide the precise combination of strength and flexibility a shoulder rest requires. These bases are hand-made in Italy from European curly maple to reflect the back of a fine viola.
The metal adjusting mechanisms enhance the elegance of this outstanding product. The feet of the Bravo also incorporate Kun's patented locking device to limit rotation.
The highest quality sponge rubber, representing the latest in polymer technology ensures that the padding offers extra grip, greater comfort and maximum durability.
The "Bravo" comes fully assembled and protected in an embroidered velvet bag with draw string.
Packaged in a classy purple and silver box.
Made in Canada.
Orders typically take 1-3 business days to process and ship. When items are out of stock, they will be dispatched no more than 10 days after ordering. For urgent orders please contact us first to confirm stock availability