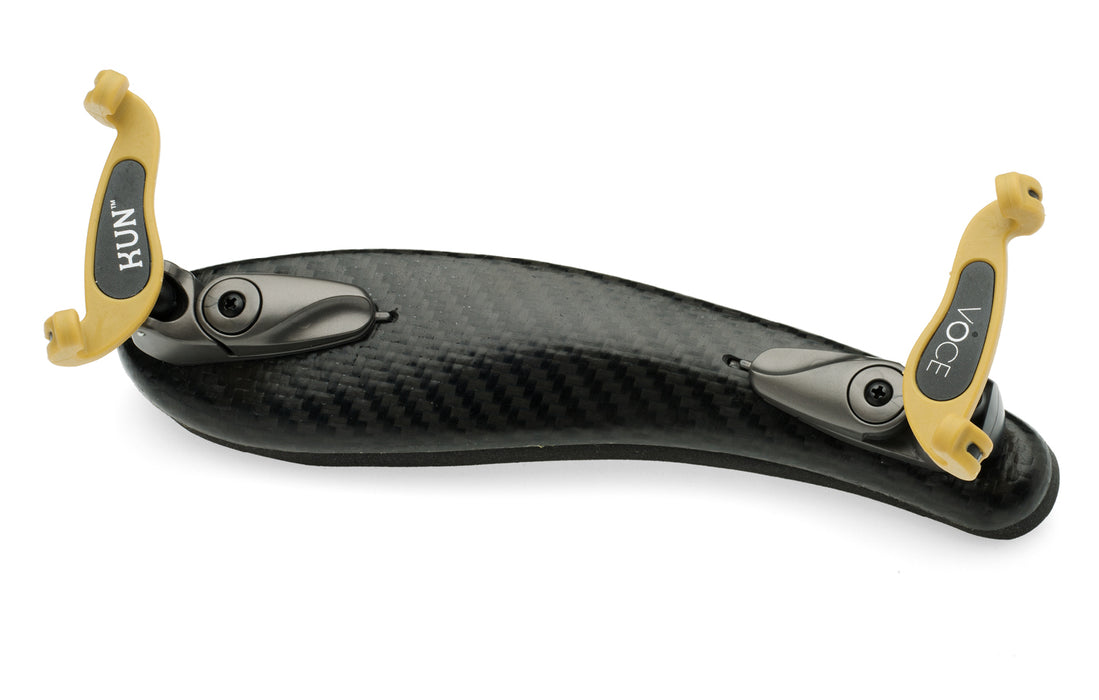 KUN Violin Shoulder Rest Voce Carbon Fibre
Uniting the latest technology with ground-breaking design, the Kun Voce represents a revolution in shoulder rest development.
The Voce, which earned the Gold Medal for Industrial Design at Canada's esteemed Design Exchange, is made from aerospace-grade carbon fibre, which offers enhanced acoustic properties in the lightest weight shoulder rest on the market.
With a wider base than other Kun models, the Voce is solution for players requiring more support on the shoulder. The Voce is also especially well suited to long-necked players and those who prefer a higher adjustment. The patented offset clamping forks enhance stability, and increase positioning possibilities on the violin. Additionally, the Voce incorporates ultra-fine adjustment in a completely new mechanism, along with the patented Kun folding system.
Its sleek, modern design makes the Voce a pleasure to look at and to hold.
Made in Canada.
Orders typically take 1-3 business days to process and ship. When items are out of stock, they will be dispatched no more than 10 days after ordering. For urgent orders please contact us first to confirm stock availability