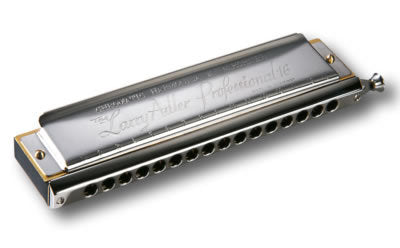 Larry Adler 64C Chromatic Harmonica in the Key of C
Most Famous Chromatic Player in the World!
Hohner and the late Larry Adler had a lengthy and successful association over many years. The world famous American virtuoso was a pioneer on the chromatic harmonica and took the instrument into jazz and film as well as classical music.
The instruments of the Larry Adler series have laid the foundations for future generations of chromatic harmonicas. The models bearing his name enjoy continued popularity with both professional and amateur harmonicists.
Features:
Plastic comb
64 Classic chromonica reeds (full 4 octave range)
1.05 mm brass reed plates
Stainless steel covers
Available in C-major
Orders typically take 1-3 business days to process and ship. Please note that not all items are held in stock at Crescendo Music's retail store. When items are out of stock, they will be dispatched no more than 10 days after ordering. For urgent orders please contact us first to confirm stock availability.