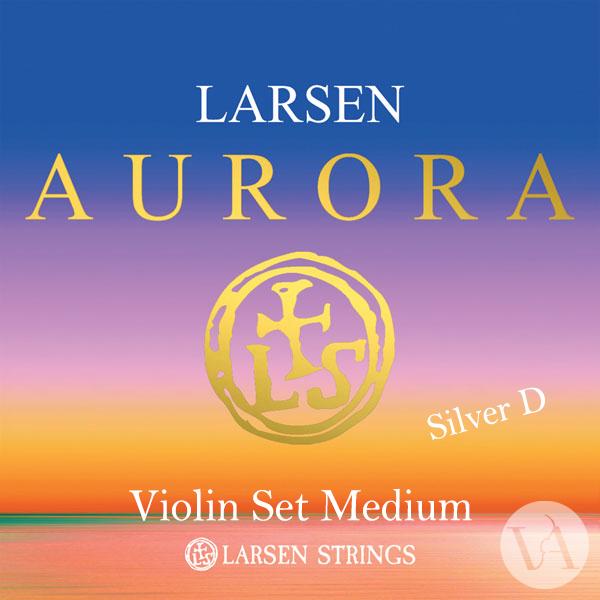 Larsen Aurora Violin String Medium with Silver D 4/4 Set
Larsen Aurora Violin Strings. The first step on your Larsen journey
Larsen's primary focus for this new design was to create a string for all. A new string for all instruments and players adding a faster response and deeper density, reaching that sweet spot between brilliance, warmth, breadth and focus for almost all violins.
Aurora violin strings are suitable for all ages, from the youngest student starting at the very beginning to the seasoned professional looking for a new, higher quality, reference standard for violin strings. Offered in medium and strong tensions for 4/4 full size, and medium tension for 3/4 to 1/16 fractional sizes, Aurora for Violin opens the opportunity for all to learn, develop and perform with professional grade strings at an accessible price.
"Even the youngest child should have the possibility to tell their story" - Laurits Th. Larsen –Founder and CEO
String Details
The E features a unique bespoke developed carbon steel core whilst the A is aluminium wound on a synthetic core. The D is available as either double wound aluminium or as D Silver which is wound with layer of aluminium and one of high-grade silver. The G is wound with the same high grade silver which is of an even finer quality than sterling silver.
Aurora fractional strings are purpose designed, perfectly proportioned versions of the full size Aurora strings, offering quality strings for smaller instruments.
All Larsen strings are made in Denmark.