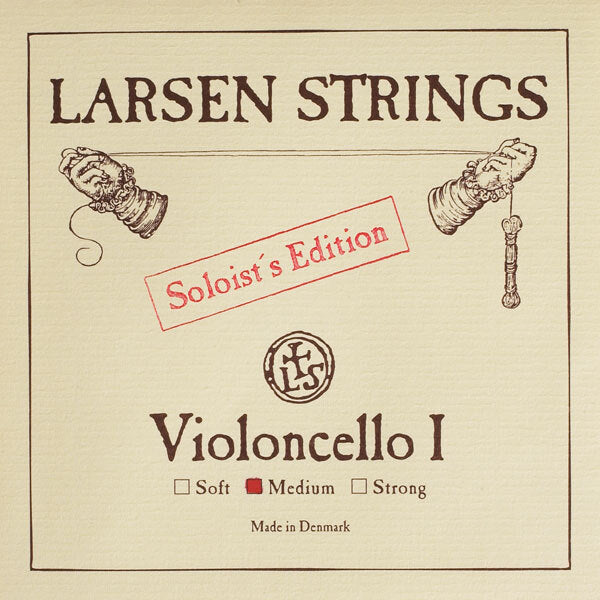 Larsen Cello String Solo Medium 4/4 Set
Handmade in Denmark, Larsen cello Strings are a wonderful compliment to a good quality cello. They have a rich, full bodied tone and are built of extremely high quality materials with close attention to detail. Ideal for advancing students and professionals.
The Soloist Edition is optimised slightly above the Original equivalents. Larsen solid steel cores with the A and D wound with precision rolled stainless steel flat wire and the G with tungsten. The strings are based on solid steel cores, different in properties and dimensions from their regular counterparts. The A and D strings are wound with precision rolled stainless steel flat wire, the G string with tungsten.
Orders typically take 1-3 business days to process and ship. When items are out of stock, they will be dispatched no more than 10 days after ordering. For urgent orders please contact us first to confirm stock availability.