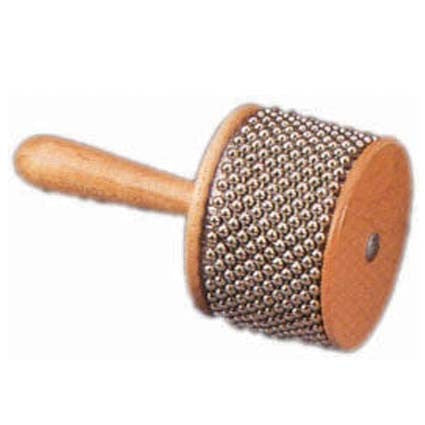 Latin Cabasa 12 Rows of Ball Bearings
Hand held Latin cabasa that gives a "beans in a shaker"  kind of sound. Made from a wooden cylinder with a rippled metal plate, which is surrounded by a net of metal beads. 7 ½" x 4 ¼''.
Hand held instrument that gives a "beans in a shaker" kind of sound. 12 rows of ball bearings hit one another to produce the sound. To use hold in one hand while hitting with the other hand moving the metal beads around the head.
Orders typically take 1-3 business days to process and ship. When items are out of stock, they will be dispatched no more than 10 days after ordering. For urgent orders please contact us first to confirm stock availability.