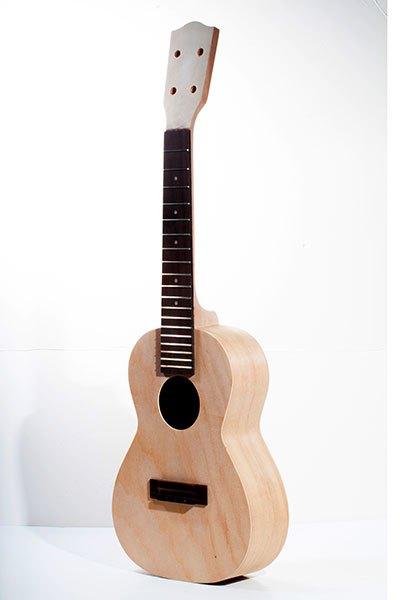 Ohana Concert Ukulele Build-Your-Own KIT
OHANA UKULELES CK-KIT CONCERT
With the new Ohana DIY Kits you can personalize your ukulele in any number of ways. Transform them with exciting colors and finishes. Get a uke that is designed by YOU.
The CK-Kit was made for those who are looking to push the boundaries of creativity and personal expression. It invites exploration to create a ukulele that is as distinctive as you are. The CK-Kit comes with an unfinished concert ukulele that is partially assembled, providing you with a perfect base to create a model that matches your personality.
Also available in soprano, willow, and tenor option 
Each Kit includes:

4 tuners (2L + 2R)
1 bridge
Strings
1 saddle
1 nut
1 bridge decoration
4 bushings
3 black screws (for bridge)
8 silver wood screws

Orders typically take 1-3 business days to process and ship. When items are out of stock, they will be dispatched no more than 10 days after ordering. For urgent orders please contact us first to confirm stock availability.