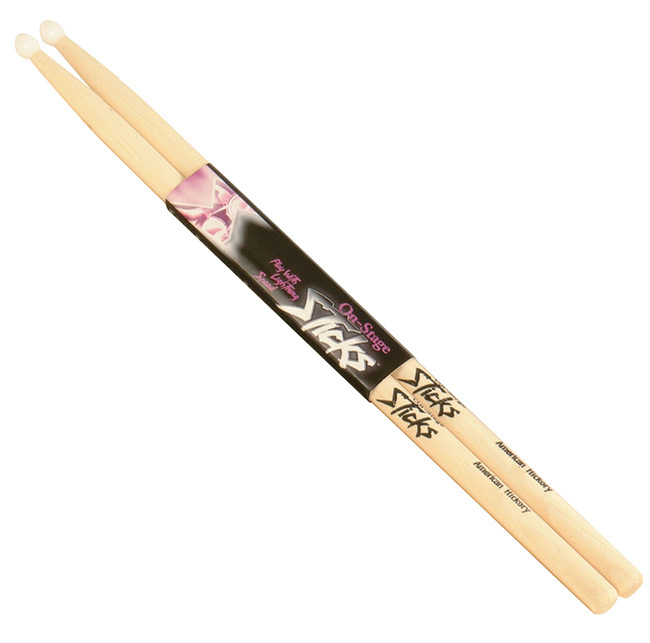 On Stage American Hickory Wood with Nylon Tip Drumsticks (3 Sizes)
Never Go On Stage Without Us!
To play with lightning speed you need sticks that are stronger, straighter and last longer... and we found a quality wood that is perfect for just that!
On-Stage Sticks have been air kiln dried, shaped, sanded and sealed and are ready to make some thunder. Our new American Hickory sticks are offered with a nylon or wood tip in a variety of different sizes.
Available in bricks of 12 pairs of sticks or as individual pairs.
Orders typically take 1-3 business days to process and ship. Please note that not all items are held in stock at Crescendo Music's retail store. When items are out of stock, they will be dispatched no more than 10 days after ordering. For urgent orders please contact us first to confirm stock availability.