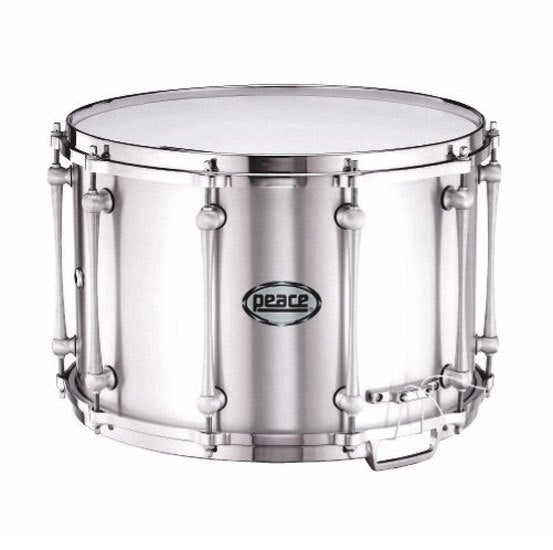 Peace Aluminium Marching Snare Drum (14 x 10")
Batterie Aluminium Artillery Marching Series
This is an Aluminium Marching Snare Drum (14 x 10") from the Peace Batterie Aluminium Artillery Marching Series.
Regardless of skill level, marching and field percussion presents a harsh playing environment. Variables not common in other areas of play, like weather and mobility, are standard givens.
Peace took these variables into account when designing our Batterie Aluminium Artillery Marching Series, and produced a line of drums that are more forgiving to the player. Each drum is made to the same standards as Peace's Primary line of drums.
Orders typically take 1-3 business days to process and ship. Please note that not all items are held in stock at Crescendo Music's retail store. When items are out of stock, they will be dispatched no more than 10 days after ordering. For urgent orders please contact us first to confirm stock availability.