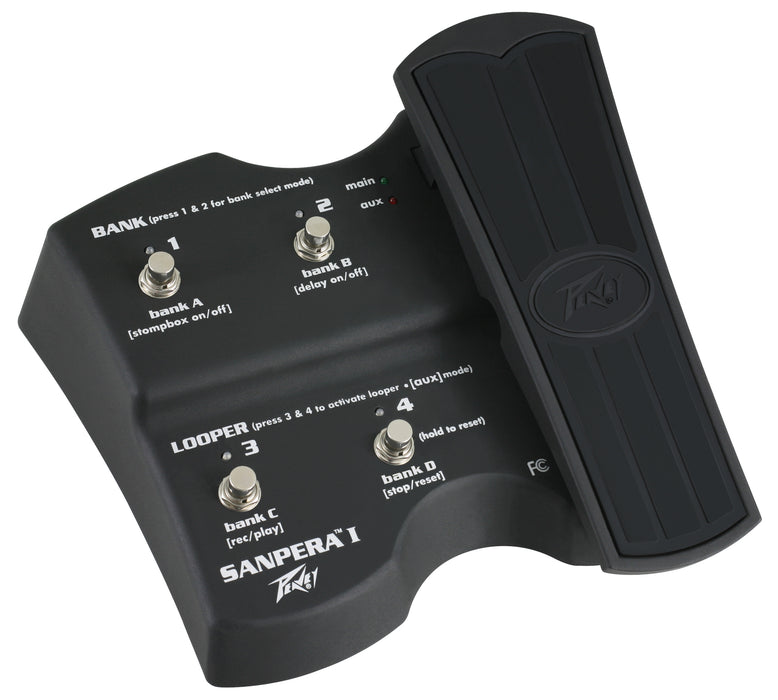 Peavey Vypyr VIP Series "Sanpera I" Foot Controller Pedal for Vypyr VIP Amps
PLEASE CONTACT US FOR STOCK AVAILABILITY
The Sanpera I includes an expression pedal for executing volume, wah and pitch shifter functions, plus four momentary feature selector buttons. The Sanpera I is housed in roadworthy and rugged cast-metal casing and features high-quality metal switches.
Features:
Volume/Wah/Pitch Shifter expression pedal
4 momentary selector buttons with LEDs
Looper activation and control
Bank select function
Roadworthy cast-metal housing
High-quality metal switches
Weight Packed: 4.41 lb(2 kg)
Width Packed: 11.5"(29.21 cm)
Height Packed: 12.25"(31.115 cm)
Depth Packed: 4.75"(12.065 cm)
Orders typically take 1-3 business days to process and ship. When items are out of stock, they will be dispatched no more than 10 days after ordering. For urgent orders please contact us first to confirm stock availability.