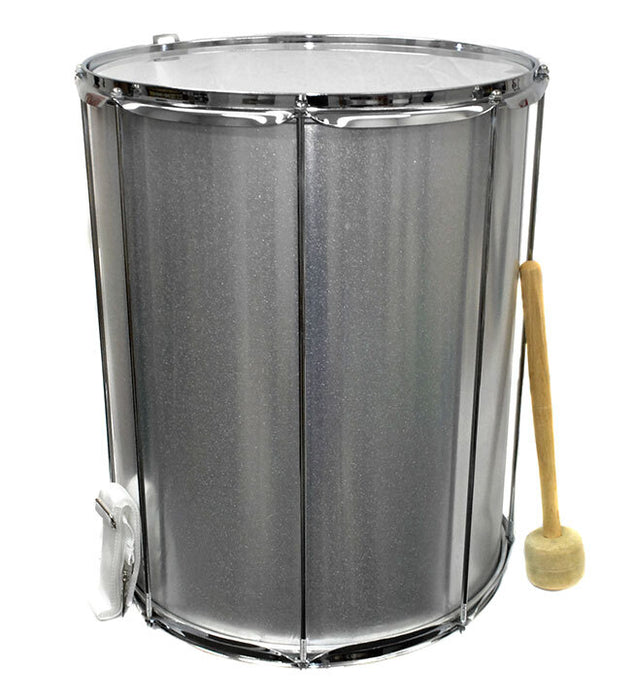 Percussion Plus 16" Aluminium Surdo Drum with Beater
This is a Percussion Plus Aluminium Surdo Drum with a 16" Diameter head and has a depth of 18". It comes with a felt head mallet and a carry strap.
The surdo is a large bass drum used in many kinds of Brazilian music, such as Axé/Samba-reggae and samba, where it plays the lower parts from a percussion section. Surdos are worn from a waist belt or shoulder strap, oriented with the heads roughly horizontal. The bottom head is not played.
Orders typically take 1-3 business days to process and ship. Please note that not all items are held in stock at Crescendo Music's retail store. When items are out of stock, they will be dispatched no more than 10 days after ordering. For urgent orders please contact us first to confirm stock availability.