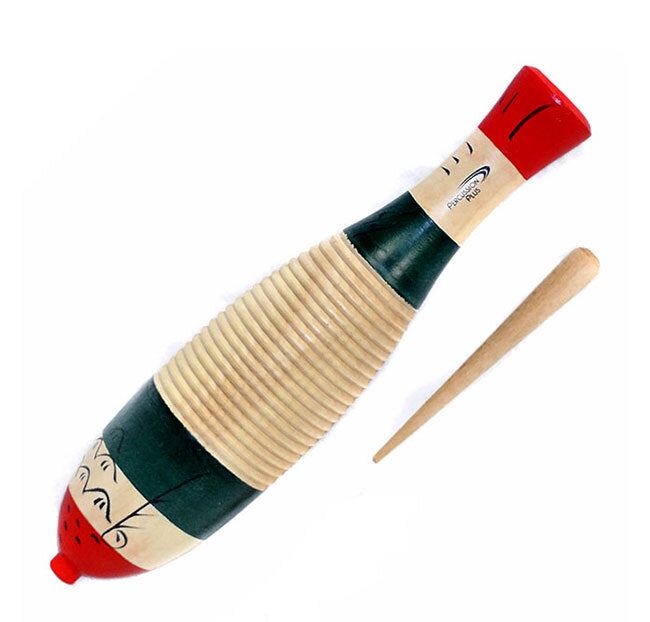 Percussion Plus Medium Wooden Fish Shape Guiro in 3-Tone Finish
Make Music with Quality Percussion!
Percussion Plus medium-size wooden fish shape guiro in a 3-Tone Green/Red/Natural finish. The Guiro has an overall length of 32cm and a head diameter of 7.1cm. Comes with a wooden striker.
Orders typically take 1-3 business days to process and ship. Please note that not all items are held in stock at Crescendo Music's retail store. When items are out of stock, they will be dispatched no more than 10 days after ordering. For urgent orders please contact us first to confirm stock availability.