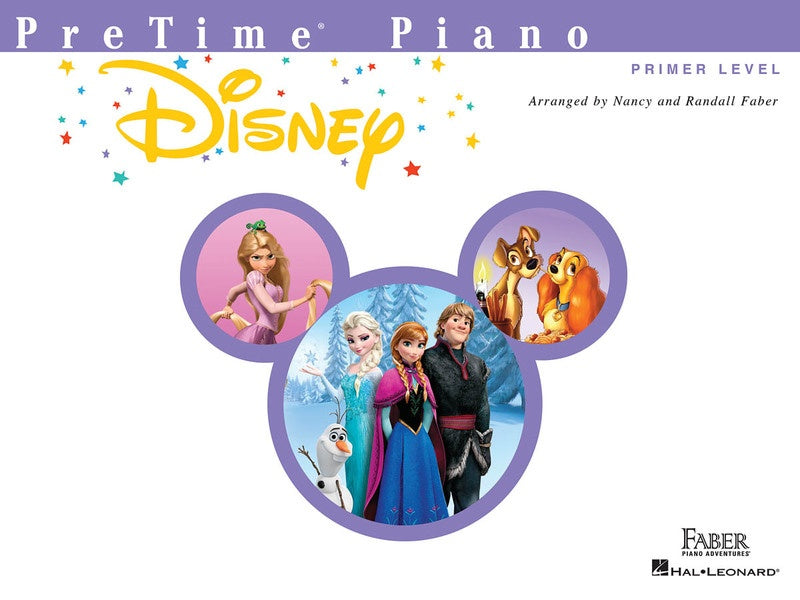 PreTime Piano Disney by Faber Piano Adventures
PreTime Piano Disney offers an exciting set of contemporary and classic Disney favorites arranged for the Primer student. Motivating selections reinforce basic rhythms and beginning note reading, and optional teacher duets add vitality and color. Students will enjoy treasured songs from Frozen, The Lion King, Mary Poppins, and more.
Songs include: Do You Want to Build a Snowman? (Frozen) • I Just Can't Wait to Be King (The Lion King) • I See the Light (Tangled) • It's a Small World • Scales and Arpeggios (The Aristocats) • The Siamese Cat Song (Lady and the Tramp) • Step in Time (Mary Poppins) • Supercalifragilisticexpialidocious (Mary Poppins) • Winnie the Pooh.