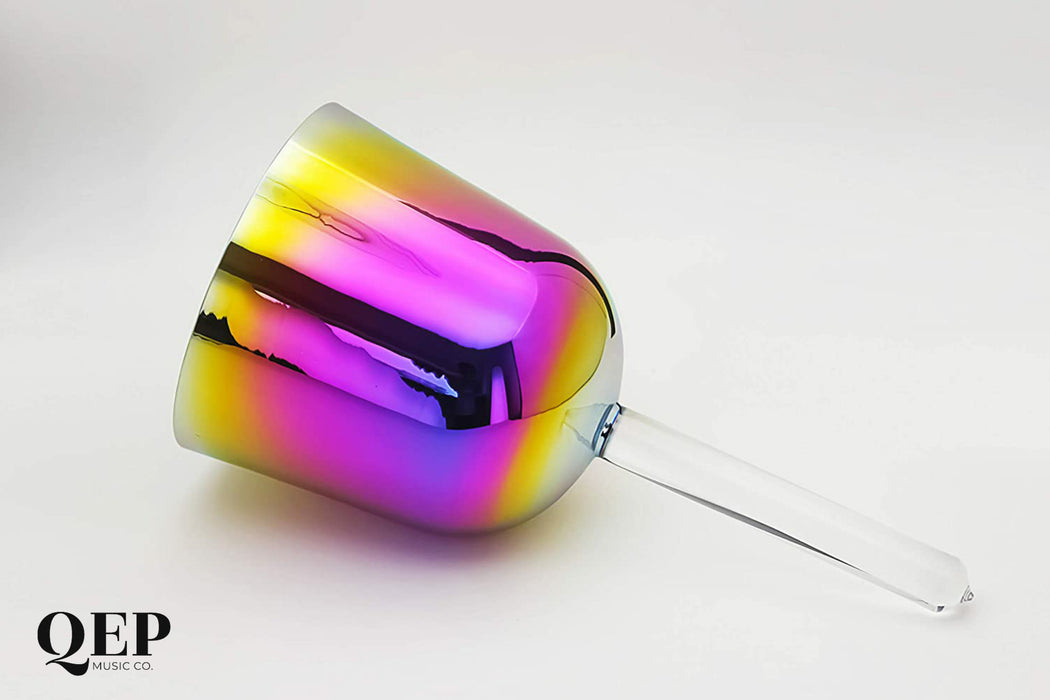 QEP Music Pure Crystal Singing Bowl - Handheld
Chakra bowls, or singing bowls are tuned instruments to the natural pitches around us. The QEP singing bowls are made with 99.993% pure quartz crystal sand and compressed and heated to extreme pressures to produce these beautiful and clear sounding bowls. 
These clear transparent crystal bowls are further heated to extreme temperature to achieve the clear transparent body. Finished with colour gradient.
Hand-held for maximum effect of vibration
High quartz content and solid handle.
Kinaesthetic vibration to physically connect with body when held
Great manoeuvrability when moving along body 

Great use for relaxation and self-healing.

Vibrations produced from these bowls resonate with our bodies chakra

deeply relaxing yet stimulating effects to the physical, emotional spiritual & mental bodies

The bowls are tuned to 440Hz

Each bowl plays a different note that corresponds to the chakra system (our vital organs). Freeing the chakra system helps improve body flow
Hand finished and polished to precise thickness
Includes:
Crystal singing bowl 

Padded bag with strap

Goatskin mallet 

Orders typically take 1-3 business days to process and ship. When items are out of stock, they will be dispatched no more than 10 days after ordering. For urgent orders please contact us first to confirm stock availability.