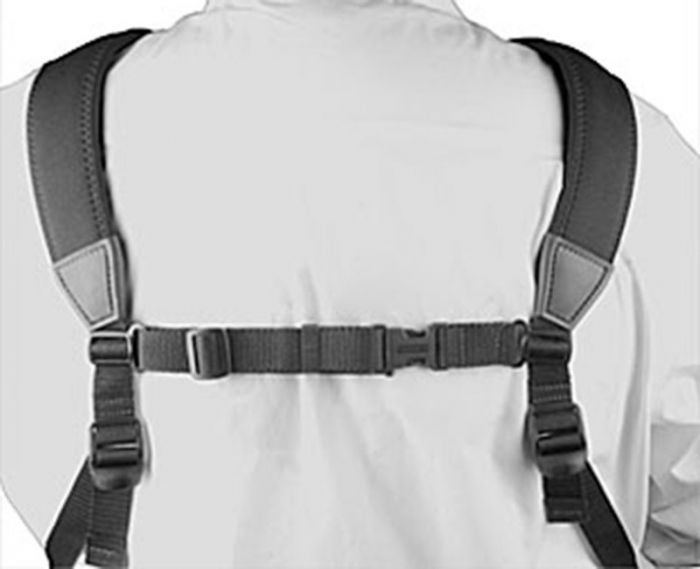 Regular Accordion Harness by Neotech
The original Accordion Harness™ is ideal for small to medium sized accordions. The shoulder pads have a non-skid surface and measure approximately 16.5" (41,9cm) long and taper in width from 3 to 2 inches (7,6cm to 5,1cm). A unique back strap is also included in the original Accordion Harness™ which is adjustable from 4"–14" (10,1–35,6 cm). It quickly joins the two straps together with a quick disconnect for ease of use and helps to maintain the proper playing position. The straps attach easily to the top of the accordion using 3/4" (1.9cm) webbing and at the bottom with convenient and secure Neo-Loops.
Orders typically take 1-3 business days to process and ship. When items are out of stock, they will be dispatched no more than 10 days after ordering. For urgent orders please contact us first to confirm stock availability.